Good Shepherd Rehabilitation Benefit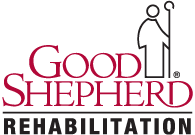 Each May, Good Shepherd Rehabilitation holds its Conrad W. Raker Sporting Clays Invitational at Lehigh Valley Sporting Clays. Proceeds from the event benefit the Conrad W. Raker Educational Endowment, which is used to provide educational opportunities for Good Shepherd employees.
The Sporting Clays Invitational and the endowment fund honor the lasting legacy of the Rev. Dr. Conrad Raker, who dedicated his life to serving people with disabilities. He became administrator of Good Shepherd in 1941 and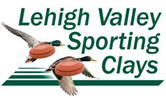 transformed an orphanage and "old folks home" into the region's top rehabilitation center. His leadership and vision led to the construction of a rehabilitation hospital decades before they were common in this country.
Good Shepherd, based in Allentown, Pennsylvania, is a nationally recognized rehabilitation leader, offering a continuum of care for people with injuries, complex medical needs and physical and/or cognitive disabilities.
Almost 60,000 adults and children come to Good Shepherd each year for specialized programs in stroke, orthopedics and sports injuries, brain injury, spinal cord injury, amputation and more.
Good Shepherd provides rehabilitation services at more than 30 locations throughout 8 eastern Pennsylvania counties. In addition, Good Shepherd is the majority owner of Good Shepherd Penn Partners, a joint venture with the University of Pennsylvania Health System in Philadelphia.
When:
May 2, 2014   |   8:00 am
Where:
Lehigh Valley Sporting Clays, Coplay, PA
2750 Limestone St. Coplay, PA 18037
Directions: